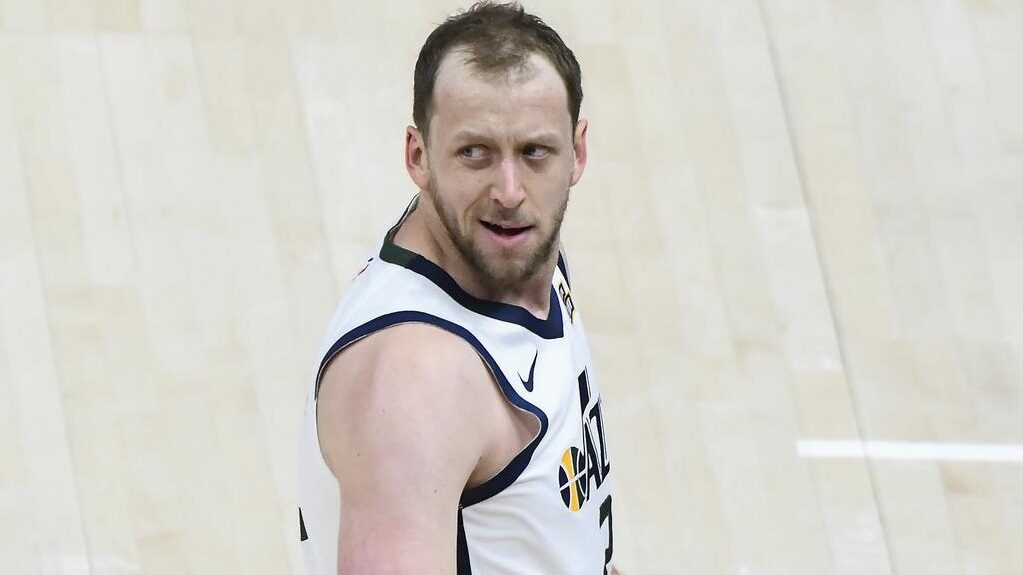 Il tempo di Joe Ingles a Salt Lake City potrebbe essere agli sgoccioli. L'australiano, infatti, sarebbe "un nome da tenere d'occhio alla trade deadline", secondo quanto riportato da Zach Lowe su ESPN.
L'ala di Adelaide veste la maglia degli Utah Jazz dal suo ingresso in NBA, nel 2014, e l'anno scorso ha concluso al secondo posto per il premio di Sixth Man of the Year, dietro al compagno Jordan Clarkson.
È proprio la presenza di Clarkson nella second unit, in aggiunta al backcourt Conley-Mitchell, che potrebbe indurre il front office dei Jazz a rendere Ingles disponibile sul mercato nel prossimo mese e mezzo. Le doti di playmaking dell'australiano, infatti, non sarebbero (più) considerate indispensabili da Quin Snyder, all'interno di un roster che può contare su diversi ball-handler.
"Ingles non è un buon difensore, e sostanzialmente ormai sta in campo solo per tirare da tre; ha tentato soltanto 14 tiri liberi in tutta la stagione. È un ottimo passatore, ma il numero dei suoi assist è in calo e il suo playmaking non è essenziale come un tempo, con Mitchell, Conley e Clarkson che hanno un minutaggio molto alto. Quin Snyder potrebbe voler dare più spazio a Rudy Gay, utilizzandolo maggiormente in uscita dalla panchina."

– Zach Lowe
Le doti di tiro, il playmaking e l'esperienza di Ingles potrebbero fare comodo a diverse squadre nelle due Conference. Ma cosa cercano e cosa potrebbero ottenere i Jazz in cambio?
È una domanda che sta facendo il giro della lega nelle ultime settimane, sempre secondo Zach Lowe: "Diversi executive di squadre rivali si stanno chiedendo cosa potrebbero ottenere gli Utah Jazz in cambio di Joe Ingles (il cui contratto è in scadenza) e una prima scelta al Draft."